Why do I get droopy eyelids?
Droopy eyelids, or ptosis is a common sign of ageing. As we grow older, our skin loses collagen and the muscles supporting our eyes are weakened. Over time, the skin around your eyelids stretch and sag downwards. Normal fat supporting the eyes then move into the lower eyelids and result in undereye bags. Dark eye circles may also be more obvious. This will give you an older and more tired appearance. To see better, you may need to tilt your head backwards. Your self confidence may be affected. The reduced vision may also bring inconvenience to your activities of daily living.
Are there any other causes of droopy eyelids?
Not all droopy eyelids are due to ageing. In some patients, it may be congenital, or present at birth. This happens when the "levator muscle" which holds up the eyelids doesn't develop the right way. In others, sudden onset of droopy eyelids affecting one or both eyes may be related to medical conditions such as infections, tumors, stroke or muscular conditions. Therefore, an examination by a medical doctor is important to rule out treatable causes and refer you to the relevant specialist if needed.
How do you treat droopy eyelids?
This would depend on the cause of the droopy eyelids. If your condition is mild to moderate, you may benefit from non-invasive treatment to stimulate collagen production and tighten the skin around the eyes. This can be in the form of Laser, High Intensity Focused Ultrasound (HIFU) and Radiofrequency (RF) treatments. You may also consider Botox Brow Lift to increase the height of your eyebrows. A combination approach often gives a better result. A face-to-face consultation is useful to examine your condition and to discuss the treatment approach. Surgery remains an option for those who desire a faster result and do not mind going under the knife.
When will I see results from droopy eyelids treatment?
This would depend on the type of treatment you have chosen and how severe your condition is. For most patients, they would see noticeable improvement after a single session of Botox Brow Lift. On the other hand, Laser, HIFU and RF treatment would require 3 to 6 sessions to see visible results.
Call us now for more information on droopy eyelids and see if it is the right treatment for you.
FOR THIS MONTH, TRY OUR RADIANT EYE LIFT FOR $398*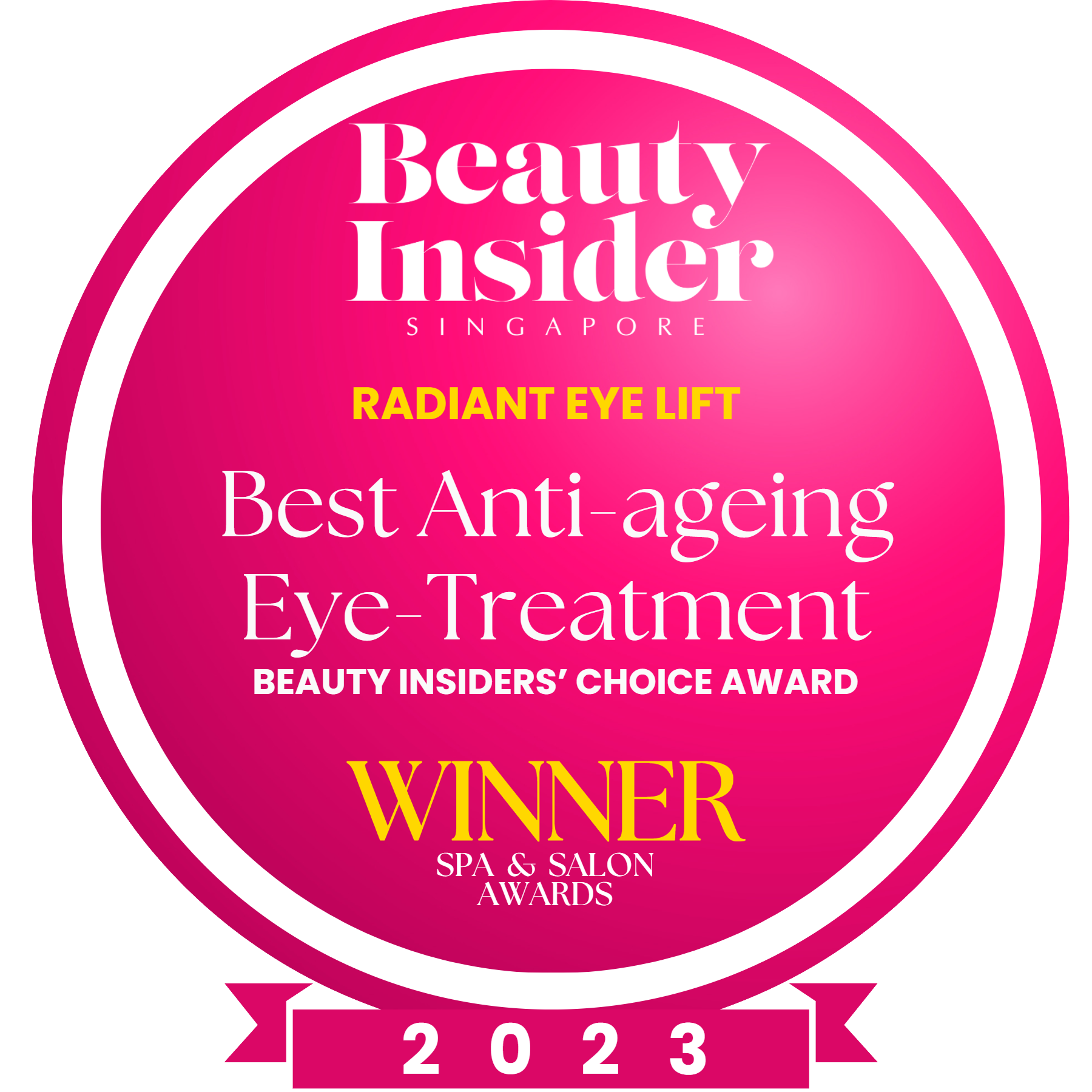 Treats upper and lower eyelids using:
✔ Non invasive procedure that combines the use of High Intensity Focused Ultrasound (HIFU) with Skin Tightening Laser to rejuvenate skin around the eyelids
✔ Improves droopy eyelids and reduce the appearance of undereye bags
✔ Performed by medical doctor
*Please contact us for more details
OUR DOCTOR
Dr Donna Chow, Medical Director, Arium Clinic
Dr Donna has more than 10 years of experience in the field of Aesthetics Medicine. She graduates with a medical degree from National University of Singapore and holds two post graduate diplomas in Family Medicine and Dermatology (Distinction).
She is certified by the Singapore Medical Council Aesthetic Procedures Oversight Committee in the administering aesthetics injections, chemical peels, lasers for pigmentation, skin resurfacing and hair removal, non surgical skin tightening treatments and non invasive body contouring treatment. Click here to read more about her.
FILL UP THE ENQUIRY FORM BELOW AND WE WILL GET BACK TO YOU WITHIN 24 HOURS.
Frequently Asked Questions
What will I expect during consultation with the doctor?
When you meet our doctor at our clinic, we will get to know you first and understand your concerns. Then, we will get a medical history from you, including any allergies and current medication you are on. We will need to examine your eye area with visual inspection and manual palpation. If you are wearing any eye makeup, we may need to remove it. So bring along your makeup if you need to touch up afterwards.
Is there any downtime after droopy eyelids treatment?
It is common to experience mild redness after the laser treatment. Your skin may appear to be a little more sensitive than usual for a day or two. For botox brow lift, you might expect slight swelling or a small bruise at the injection site. Otherwise, there is minimal downtime and you can resume work right after the treatment.
Do you recommend the use of eye cream?
We recommend our patients to use Arium Essentials Eye Restore in conjunction with droopy eyelids treatment for optimal results. This is our eye remedy with a proprietary blend of peptides, grape stem cell, arnica montana flower and caffeine to counteract signs of ageing around the eyes. It helps to reduce wrinkles, fine lines, dark circles and eye puffiness while supports healthy eyelashes. Follow the advice of the doctor and use the cream according to directions given. If you are unsure, do not be afraid to call us for clarification.
How do you monitor my progress after procedure?
We will take photos of you before the treatment session and at each follow-up visit. Hence, we are able to monitor your progress and compare outcomes. We will keep your photos secured within our medical records database.
How long does the result last?
This depends on the cause of your droopy eyelids as well as the treatment you have chosen. Your lifestyle and medical history plays a role as well. Generally, the results from botox brow lift last 4 to 6 months. And laser treatments produce good and lasting results if you follow up with a good maintenance program. Therefore, it is important to discuss your expectations with your doctor to find a solution for your needs.