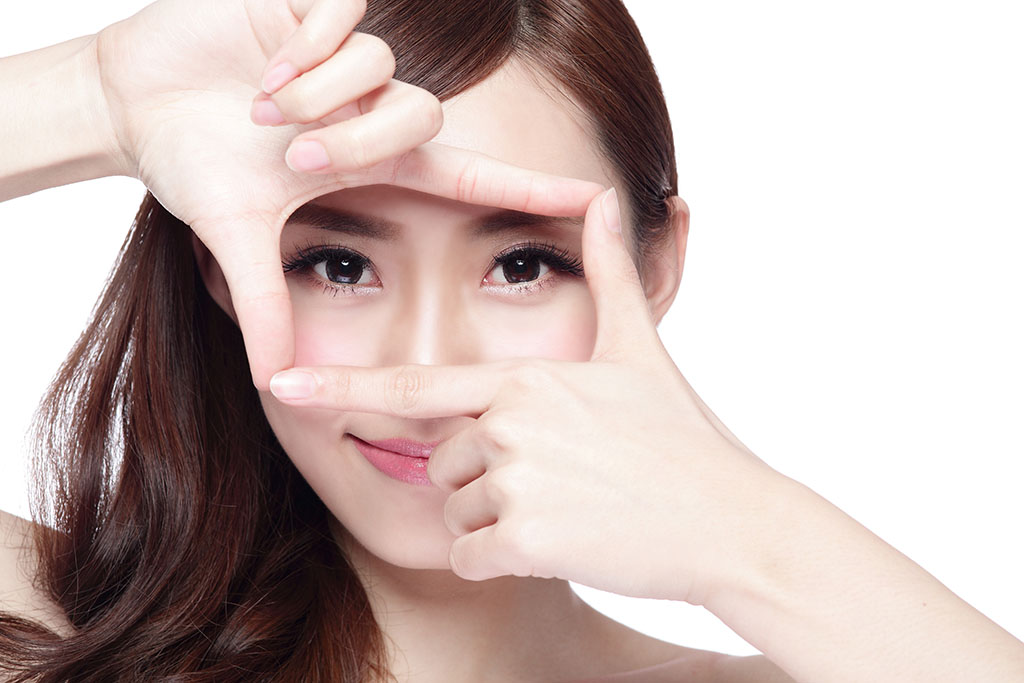 What causes dark eye circles?
Dark eye circles are fairly common among Asians. It refers to the darkening of skin under our eyes which makes us look tired and older for our age. Many blame the cause of it due to the lack of sleep. However, there are more reasons to it than just one. It is often due to a combination of different factors.
Blood vessel congestion (lack of sleep and nasal allergy can aggravate this)
Increased skin pigmentation under the eyes (common in fair skin patients)
A shadowing effect due to volume loss from ageing (often present as tear trough)
We lose collagen as we grow older. And often, the first place where collagen loss is most noticeable is under our eyes. This causes our eyes to sink further into our eye sockets and creates a depressed area known as tear trough. In others, ageing causes the skin and muscles supporting the eyelids to weaken. Normal fat supporting the eyes then move into the lower eyelids and result in undereye bags. Every individual is unique and ages differently. Therefore, a tailored approach is essential to have the best results.
Why eye cream often do not work?
The skin around our eyes is more fragile and prone to dryness, signs of ageing and fatigue. A good eye cream which contains ingredients such as vitamin C, peptides and retinol may help to increase collagen production. Likewise, ingredients such as arnica and caffeine may help to improve dark circles. However, using eye creams may only help if your condition is mild. For patients with moderate to severe dark eye circles, you need to consider other forms of treatment to see results.
How do you treat dark eye circles?
This would depend on the cause of the dark eye circles. Majority of patients with dark eye circles have blood vessel congestion in addition with increased pigmentation or volume loss. A face-to-face consultation is useful to examine these factors and to discuss the treatment approach.
Generally, we offer a combination of vascular and pigment lasers to address the common causes due to dark eye circles. If there is volume loss, we would also recommend dermal fillers to the tear trough area. Some patients may also benefit from Radiofrequency, Rejuran i or HIFU Facelift to stimulate collagen production and tighten the skin under their eyes.
When will I see results from dark eye circles treatment?
This would depend on the type of treatment you have chosen and how severe your condition is. For most patients, they would see good improvement after one session of dermal filler. Laser treatment would require 3 to 6 sessions to see visible results.
Call us now for more information on dark eye circles and see if it is the right treatment for you.

SIGN UP DEUSADERM BRIGHT EYES PROGRAM FROM $578*
 
Benefits of treatment:
✔ Reduces the appearance of dark eye circles and stimulate skin collagen production
✔ Look younger and less tired after treatment
✔ Performed by medical doctor
Price is inclusive of doctor's consult and discussion of treatment plan.
OUR DOCTOR
Dr Donna Chow, Medical Director, Arium Clinic
Dr Donna has more than 10 years of experience in the field of Aesthetics Medicine. She graduates with a medical degree from National University of Singapore and holds two post graduate diplomas in Family Medicine and Dermatology (Distinction).
She is certified by the Singapore Medical Council Aesthetic Procedures Oversight Committee in the administering aesthetic injections, chemical peels, lasers for pigmentation, skin resurfacing and hair removal, non surgical skin tightening treatments and non invasive body contouring treatment. Click here to read more about her.
FILL UP THE ENQUIRY FORM BELOW AND WE WILL GET BACK TO YOU WITHIN 24 HOURS.
Frequently Asked Questions
What will I expect during consultation with the doctor?
When you meet our doctor at our clinic, we will get to know you first and understand your concerns. Then, we will get a medical history from you, including any allergies and current medication you are on. We will need to examine your eye area with visual inspection and manual palpation. If you are wearing any eye makeup, we may need to remove it. So bring along your makeup if you need to touch up afterwards.
Is there any downtime after dark eye circles treatment?
It is common to experience mild redness after the laser treatment. Your skin may appear to be a little more sensitive than usual for a day or two. For dermal fillers, you might expect slight swelling or a small bruise at the injection site. Otherwise, there is minimal downtime and you can resume work right after the treatment.
Do you recommend the use of eye cream?
We recommend our patients to use Arium Essentials Eye Restore in conjunction with dark eye circles treatment for optimal results. This is our eye remedy with a proprietary blend of peptides, grape stem cell, arnica montana flower and caffeine to counteract signs of ageing around the eyes. It helps to reduce wrinkles, fine lines, dark circles and eye puffiness while supports healthy eyelashes. Follow the advice of the doctor and use the cream according to directions given. If you are unsure, do not be afraid to call us for clarification.
How do you monitor my progress after procedure?
We will take photos of you before the treatment session and at each follow-up visit. Hence, we are able to monitor your progress and compare outcomes. We will keep your photos secured within our medical records database.
Can I remove my dark eye circles completely?
It is difficult for us to predict how much improvement we can see from dark eye circles treatment. But majority of patients see up to 50 percent lightening of their dark eye circles after repeated laser sessions. As dark circles are often caused by different factors, the results are often better for those who choose a combination of treatment. We will also be able to show you photos of our results when you visit us at our clinic.
How long does the result last?
This depends on the cause of your dark circles as well as the treatment you have chosen. Your lifestyle and medical history plays a role as well. If the cause of your dark circles is due to nasal allergy or late nights, you may need to look at these issues first. Generally, the results from dermal fillers last one to two years. And laser treatments produce good and lasting results if you follow up with a good maintenance program. Therefore, it is important to discuss your expectations with your doctor to find a solution for your needs.