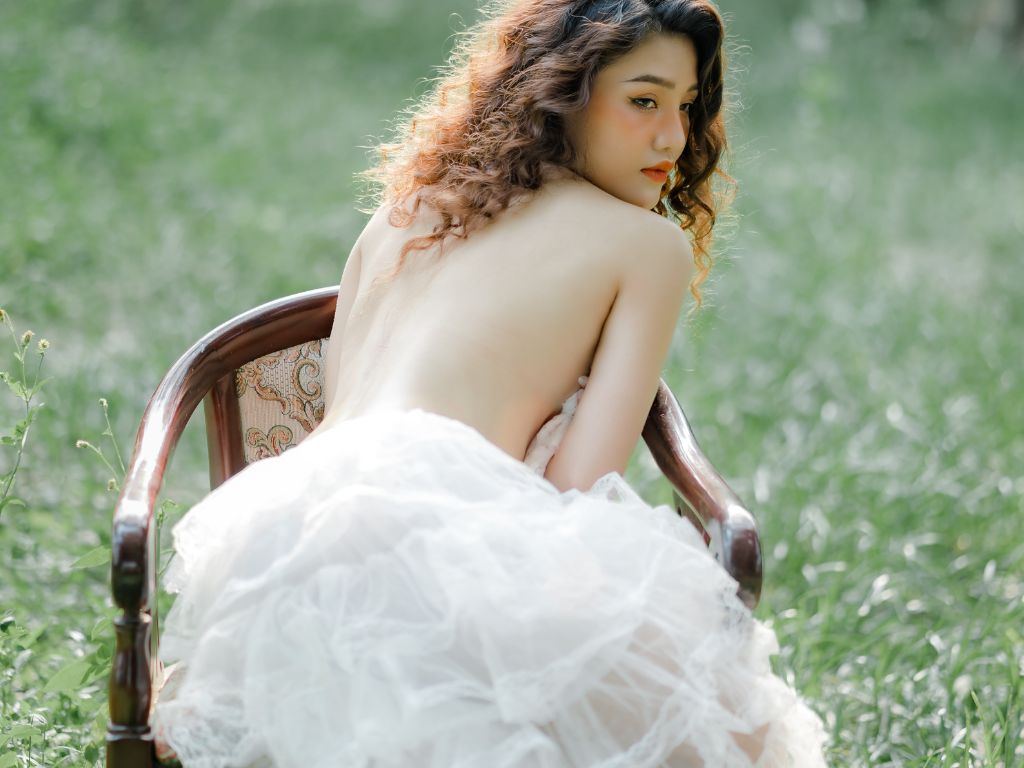 In sunny Singapore, many ladies like to wear tops to show off their beautiful back. Having crystal clear skin on your upper back may become one of your top beauty-to-do list if you are looking to wear a sexy backless dress for a party. However, not all of us are blessed with flawless skin on our upper back. So is there anything you can do to become an Upper Back Beauty?
What are the common skin concerns on our upper back?
The most common skin concern on the upper back is acne with pigmented scars. This is more common amongst teenagers and young adults due to increased sebum production by the oil glands. Older adults may come to us with sun age spots or skin tags on their upper back as a result of sun exposure. Others may complain of sudden onset of skin rashes or a birthmark that has been present since childhood.
How can you get a beautiful back with treatment?
This often depends on the skin concerns you are having on your upper back. A proper diagnosis by our doctor is needed to confirm your condition. Then, we will customize our upper back treatment with you in mind.
For patients with acne and scars on their upper back, a combination of topical acne products and oral treatment may be essential to reduce the active pimples. Regular glycolic peels and home use of retinoid creams will help to clear the clogged pores.
Pigmented scars, sun age spots and birthmarks will respond to medical lasers. Multiple treatments are usually necessary to see improvement. Inflamed acne papules and rashes due to sensitive skin will benefit from the calming effect of LED therapy. Skin tags or other lesions will require removal via electrocautery or lasers.
What treatment are effective to treat our upper back?
You may want to try our signature Upper Back Beauty program at Arium Clinic. This is a 3 step program in which we combine glycolic peel, medical laser and LED therapy to treat a variety of conditions.
Glycolic peel helps to exfoliate dead skin cells and give a brightening effect.
Pigment laser helps to target the melanin under the skin and lighten pigmented scars, sun age spots and birthmarks.
LED therapy calms sensitive skin and reduces inflammation and redness from active acne.
Watch our video on Upper Back Beauty
In this video, we demonstrate our signature Upper Back Beauty Program.
Call us now to find out how we can help you to get a beautiful back.
SIGN UP 2 SESSIONS TO GET A BEAUTIFUL BACK AT $268* 
Includes the following:
Our Upper Back Beauty Program:
✔ Combines chemical peel, laser and LED therapy for the upper back
✔ Reduce clogged pores, brightens the skin and improves the appearance of scars
✔ Performed by medical doctor
Price is inclusive of doctor's consult and discussion of treatment plan.
OUR DOCTOR
Dr Donna Chow, Medical Director, Arium Clinic
Dr Donna has more than 10 years of experience in the field of Aesthetics Medicine. She graduates with a medical degree from National University of Singapore and holds two post graduate diplomas in Family Medicine and Dermatology (Distinction).
She is certified by the Singapore Medical Council Aesthetic Procedures Oversight Committee in the administering aesthetics injections, chemical peels, lasers for pigmentation, skin resurfacing and hair removal, non surgical skin tightening treatments and non invasive body contouring treatment. Click here to read more about her.
FILL UP THE ENQUIRY FORM BELOW AND WE WILL GET BACK TO YOU WITHIN 24 HOURS.