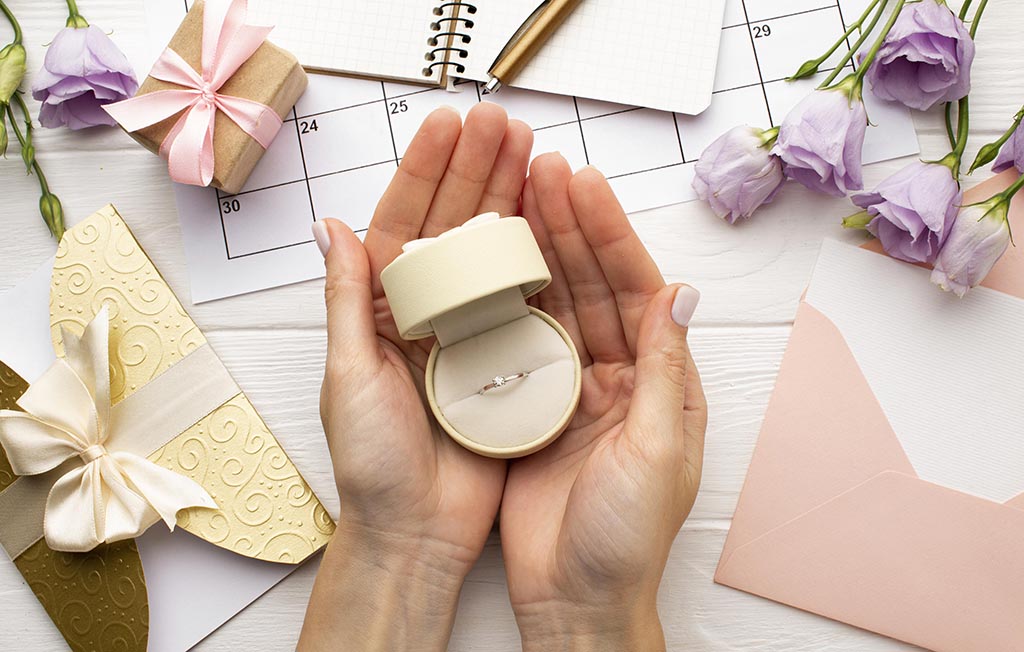 Glow with pride, Glow as bride.
Every woman has visions of her perfect wedding day. She radiates charm, beauty and grace as she walks down the aisle with her groom. The planning begins as young as when she is a little girl and the ideas of her dream wedding takes on a better form as she grows older. When the actual time comes, she organizes herself and pays attention to the details at every stage of the planning. During this period, it is easy to neglect herself and forget that she is the star of the show. How can she take better care of herself before her big day? And how early should she schedule aesthetics treatment for that extra radiance and glow? Let's discuss this in our blog post today.
1: Clear Glowing Skin
Clear and radiant skin is clearly going to win you praises on your big day. And that helps you look a lot better in person and on photos. While it doesn't hurt to follow these skincare tips for glowing skin, it is essential you start on a suitable skincare regime to help your skin stay blemish free. It is common for brides-to-be to develop pimple break-outs on their faces from the stress of planning this event of a lifetime. And if you already have pre-existing freckles, sun-age spots or melasma, these can get worst if you are not regular with sun protection or lightening creams. For ladies who are totally new to aesthetics lasers, we will suggest to start a laser program at least 4-6 months before your wedding day to see significant results. Our Perfect Clear 3 Step Program is a good start to target different skin concerns and help you achieve better skin for your actual day and wedding photos.
2: Slimmer silhouette for your wedding dress
The quest for a slim and svelte figure is a constant goal for most women. And the stress to achieve this is mounting high as the wedding date draws nearer. If you belong to the group of women who are blessed with slim genes, you should count yourself lucky. However, if your BMI (basal metabolic index) is far from ideal, you have to make extra effort to gain or lose that extra kilos. Check out our calorie calculator to help you gain a better insight to managing your weight. If you are not able to do it entirely on your own, you might need a little help from our weight management program. Alternatively, if you just want to target localized fat over specific body areas, you might want to consider Fat Reduction Treatment. And we recommend to give yourself at least 3-6 months to see results from any weight management program.
3: Erase the wrinkles
The average age of a person getting botox is getting younger and younger these days. However, it doesn't mean that people are ageing faster in our generation. This is just a reflection of the fact that young people are now more informed of treatment options and starting to take notice of their lines at an earlier stage. Preventive botox is fairly common these days, and it is believed to be useful in slowing down the formation of static (or fixed) wrinkles. If you have a fairly expressive face with forehead lines, frown lines or crow's feet, no amount of anti-ageing cream can help you stop these wrinkles in their tracks. You can consider treating these wrinkles with botox. Allocate at least 2-4 weeks to recover from any swelling or bruise and to see full results from the injection.
4: Enhance your facial features
These days, it is common for the modern woman to opt for quick enhancement to their facial features without the need to go under the knife. Dermal fillers provide a safe route for a sharper nose, higher cheek bones and a more pronounced chin. This often entails a short lunchtime procedure at the doctor's office. Unlike surgery, you will be able to see immediate result without much downtime. The bonus point with hyaluronic acid filler is that it is completely reversible if you do not like its effect. Make an appointment at least one month before your wedding so that you have enough time for the review and touch up if required.
5: Get a face lift
From the age of 25 years old, we will start to lose collagen. Smoking, sun damage, pollution, chronic stress and an unhealthy diet will also accelerate collagen loss. Fortunately, medical science has found effective ways to stimulate new collagen synthesis with HIFU facelift devices. Compared to more invasive methods such as threadlift and surgical facelift, HIFU has no downtime. It is also often paired with collagen biostimulators such as Rejuran and Profhilo for better results. You should book an appointment at least 3 months ahead of your wedding to see visible results from the treatment. This is to allow time for your skin to synthesize new collagen after the procedure.
6: Improve dark eye circles
Lack of sleep, work stress and a hectic lifestyle may make dark eye circles more obvious before your wedding. It is also caused by a combination of factors – blood vessel congestion, increased skin pigmentation and a prominent tear trough. And eye creams are generally not so effective in treating dark eye circles. Depending on the cause of your dark eye circles, our Bright Eye Program is available to improve its appearance. For the program to show results, you should come in for treatment as early as 3-6 months before your wedding.
7: Get rid of unwanted hair
Unwanted facial or body hair on a woman can be an unpleasing sight to behold. Many women have resorted to temporary solutions such as shaving, waxing or plucking these hair on a regular basis. Laser hair removal offers a more permanent solution for the modern women. Unlike IPL hair removal, laser hair removal is more effective and targeted and there is lower risks of regrowth. Common areas which are often treated include the upper lips, underarms, bikini areas and lower limbs. The number of laser treatments is dependent on the density of your hair. On average, it can take 6 to 8 sessions of monthly treatments to see results. So plan your hair removal sessions at least 6 months ahead of your wedding day.
8: Relax, chill and destress
Many brides-to-be are so stressed out by their own wedding planning that they will forget to enjoy the whole journey of getting married to their significant other. Hence, it is essential to take a step back to pamper oneself with medispa facials and body massages. Bring along your hubby-to-be as a pre-wedding treatment for him to chill and relax. He might be as equally stressed out as you are with the wedding preparation. It will also be nice for you to have some couple time together before you tie the official knot. We suggest you to start a facial program at least 3-6 months before wedding so that you are familiar with the therapist and your skin reacts well to the treatment steps.
9: The miscellaneous
There are plenty of other beauty treatments you may need to go for. This includes going to your hair dresser, getting your manicure or pedicure done and fixing your eyelash extensions. Make a list of these things to do and book appointments at least 2 months before your big day to discuss your requirements with the stylists involved. It will also be helpful to bring along screenshots of your preferred designs for easy referencing.
The focus of your wedding plans should be you
Getting married is a joyous occasion. Do not let the stress of the wedding preparation affect your mental well being. Most people engage close friends or wedding planners to help them with the event logistics. That will help to lighten your load and allow you time for your beauty treatments. Remember to rest well and have adequate sleep in the weeks leading up to your big day. You will look back at your wedding day with fond memories in the years ahead.
Call us now to find out how we can help you with your wedding plans.