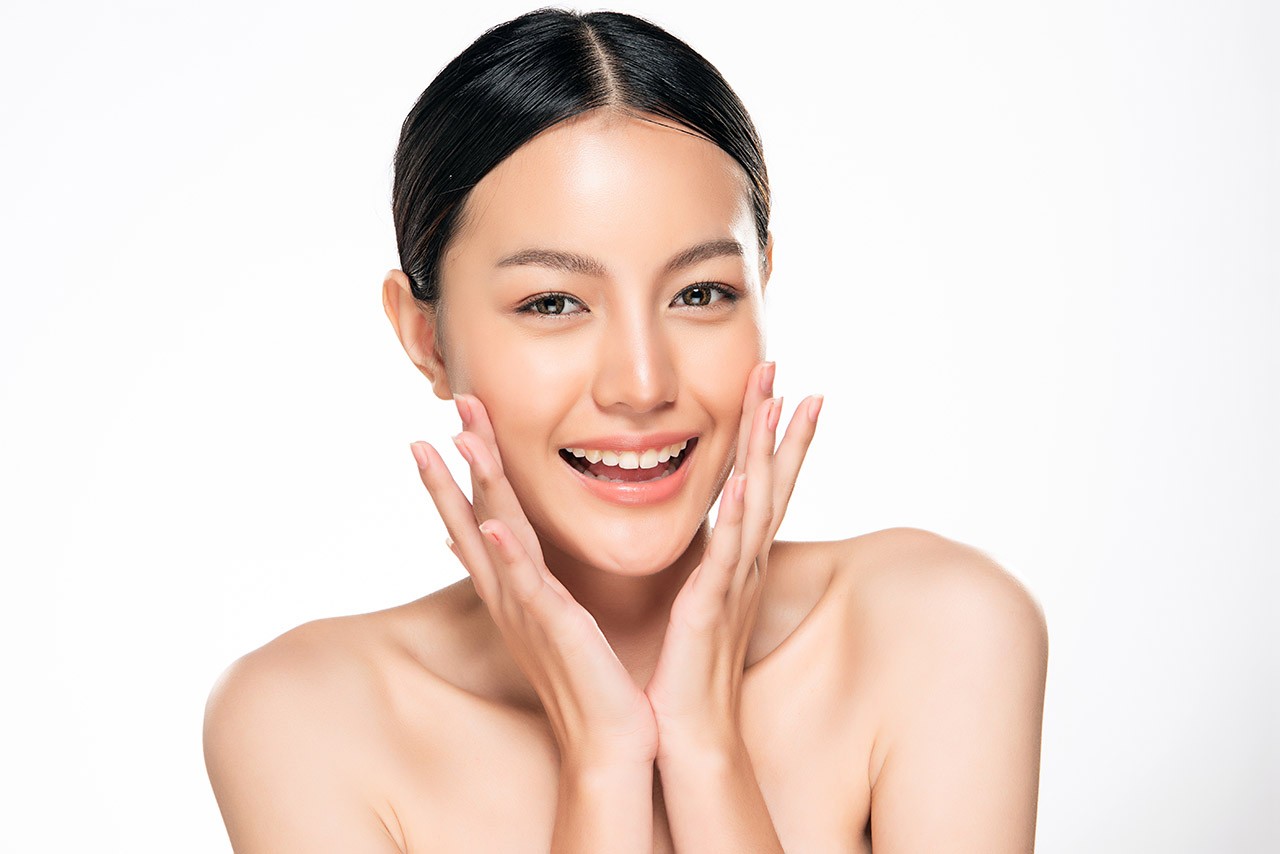 10 Skincare Tips For You
Do you know the secret formula to good skin? Do you know that our skin makes up the largest organ in our body? A clear and glowing complexion is a direct reflection of your health and beauty. A common saying goes, "There are no ugly women, only lazy ones". It doesn't take much time to take good care of your skin. And you can easily make small adjustments to your lifestyle to adopt these 10 basic skincare tips. Can't wait to read on?
Skincare Tip 1: Drink water for good skin
Our skin is made up of 64% water. You may have heard of the many benefits to drinking water for good health. Indeed, drinking water helps to boost our skin hydration and reduce fine lines. And there are some studies which show to support this. However, the amount of water to drink is dependent on your metabolic rate and can vary between individuals. The general consensus is to aim for 8 to 10 cups of water a day, spread out at different times of the day. This is to allow time for our intestines to absorb the water, instead of drinking all 8 cups at once.
Skincare Tip 2: Quit smoking
Do you know that cigarette smoke does more harm than good to our skin? Nicotine constricts our blood vessels and reduces the supply of oxygen and nutrients to our skin. Also, it damages collagen and elastin, which are the building blocks in our skin. As a result, you look older and start to show more wrinkles at an early age. And if you are not already aware, smoking also increases our risk to squamous cell skin cancer. So quit smoking now to improve your skin. At the same time, this extends to second hand smoking as well.
Skincare Tip 3: Protect yourself from the sun
Ultraviolet (UV) rays from the sun is responsible for wrinkles, sun age spots and skin cancer. Wearing an effective sunscreen to block away harmful UV is one of the most important skincare tip. Our Arium Essentials Sun Protect is a good option to try if you are looking for a non greasy and lightweight formula. Where possible, avoid mid-day sun between 11 am to 2 pm. If you have to go outdoors, put on a wide brimmed hat and cover your skin with long sleeves and pants to minimize sun exposure.
Skincare Tip 4: Your cleansing routine is important
Every day, we accumulate sebum, dirt and makeup on our skin. A good cleansing routine is important to keep these impurities away. You should choose a gentle yet effective face wash which cleanses thoroughly and yet doesn't strip away our natural skin barrier. Arium Essentials Gentle Wash is a good option. After washing your face, pat dry so that some moisture remains on our skin. The best time to apply moisturizer to our skin is when our skin is slightly damp. This will help to lock in the moisture and keep our skin hydrated.
Skincare Tip 5: Exfoliate your skin gently and regularly
Everyday, we lose 500 million skin cells which can build up very quickly to clog our pores and give us a dull looking complexion. Regular but gentle exfoliation helps to lift away dead skin cells and reveal your healthy new skin. You can exfoliate gently with a physical facial scrub (comes with tiny little bits) or chemical exfoliant which contains fruit acids such as alpha or beta hydroxy acids. Arium Essentials Cell Renewal is one option if you are considering a chemical exfoliant.
Skincare Tip 6: Apply products in correct order
Do you know you should apply your skincare routine in a correct sequence to get the maximum benefits from each product. A basic rule of thumb is to start with thin to thick consistency, from liquid to cream and then to oil. This will allow products to be absorbed more easily into our skin. And as a final step, you can apply products such as moisturizer and sunscreen to sit on top of your skin.
Skincare Tip 7: Take good care of your neck
Our neck is often the most neglected part of our body. Most people do not apply their skincare routine beyond their jawline and ignore the neck completely. Unfortunately, the neck is also one of the areas with the most visible signs of ageing. So next time when you are at your skincare routine, think about your neck and give it a little pamper. For those with visible neck lines, Profhilo injection is an option for skin tightening and lifting for the neck. You will become the envy of many for having a beautiful neck.
Skincare Tips 8: A healthy diet for good skin
A healthy diet is essential to maintain good skin health. Fruits and vegetables rich in vitamins A, C, E and antioxidants, fatty fish rich in Omegas 3 and 6 and green tea are all good options. Current evidence show that the consumption of foods high in Glycemic Index (GI) is associated with acne. Examples of food with high GI include processed cereals, starchy food and sugary drinks. So if you are in doubt, always eat in moderation.
Skincare Tips 9: Have a good night's sleep
There is a positive link between beauty rest and good skin. When we sleep, our body repairs itself, including our skin. A study has found that sleep deprived individuals are more likely to present with red, swollen eyes, fine lines, hanging eyelids, droopy corners of the mouth and dark eye circles. In particular, do we know how many hours of sleep we need everyday? Based on the recommendations of the National Sleep Foundation, an average adult should sleep 7 to 9 hours a day. And school going children should sleep 9 to 11 hours a day.
Skincare Tips 10: Sleep on your back
Sleeping on your sides or stomach can cause compression lines on your face and premature wrinkles to form. Moreover, a study of identical twins has established a correlation between sleeping on your stomach and facial asymmetry. Therefore, a better sleep position would be to lie on your back. Though it may take time to retrain yourself for the new sleep position, you will thank yourself for it in time to come. For those with visible laugh lines or facial asymmetry, dermal fillers injection may be an option for you to consider.
Call us now to find out more about our skincare program.