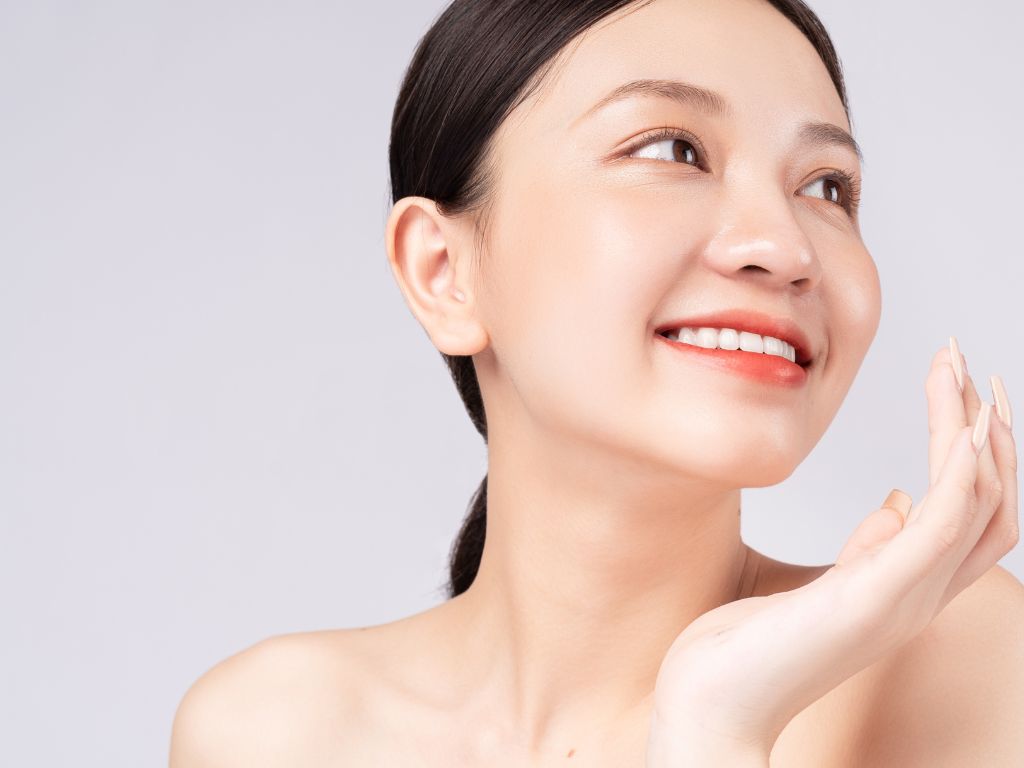 Everyone wants fairer skin
Fair skin is one of the epitome of beauty in an Asian society. In order to achieve flawless skin, many patients resort to skin whitening drips. These drips are actually a cocktail of whitening ingredients administered intravenously (into our blood stream).  However in recent years, whitening injections are no longer approved by Singapore Ministry of Health. Today, we will explain to you how whitening injections work, why they are discontinued and offer you safer alternatives.
How does skin whitening injection work?
The main ingredient in whitening drip is glutathione. It is one of the most powerful anti-oxidant that is naturally occurring in our bodies. It helps in skin whitening by reducing the levels of melanin which is responsible for our skin colour and pigmentation. Although the use of intravenous glutathione injections is popular, there is no scientific evidence to prove its efficacy.
What are the risks of skin whitening injection?
Excessive intake of glutathione can lead to nausea, vomiting, diarrhoea, abdominal pain, itching, skin rashes and breathing difficulty. Some people may also experience headache, giddiness and rapid changes in blood pressure. According to a safety alert by FDA dated 4 Oct 2021, injectable glutathione pose toxic effects on the liver, kidneys and nervous system and a serious skin reaction known as Stevens Johnson Syndrome.
It is important to note that only licensed medical professionals are allowed to administer intravenous treatments. There are infection risks (such as HIV, hepatitis B and C) if these drips are administered under non-sterile conditions or by people not certified to provide intravenous treatments. Often, these products come from unapproved sources which may contain unknown harmful ingredients or contaminants that may cause serious health effects.
Are there safer alternatives to fairer skin?
There are many alternatives to improving pigmentation in our skin. You can consume skin supplements such as Crystal Tomato capsules which has been clinically tested to reduce melanin production and promote even skin tone and radiant complexion. For target areas of pigmentation on the face or body, we can perform Pigment Laser Removal or Derma White Skin Booster – our signature injection which delivers a custom blend of whitening agents directly to our skin, without the side effects of intravenous injection.
Call us now if you have enquiry on pigmentation and want to seek medical advice for treatment.
TRY DERMAWHITE SKIN BOOSTER PROGRAM FOR $528* 
Program includes:
✔ Reduces melanin production and boost moisture level to our skin
✔ Improves skin tone to give a fairer complexion
✔ Suitable for melasma and stubborn pigmentation
T&Cs apply, please contact us for more details
OUR DOCTOR
Dr Donna Chow, Medical Director, Arium Clinic
Dr Donna has more than 10 years of experience in the field of Aesthetics Medicine. She graduates with a medical degree from National University of Singapore and holds two post graduate diplomas in Family Medicine and Dermatology (Distinction).
She is certified by the Singapore Medical Council Aesthetic Procedures Oversight Committee in the administering botox and dermal fillers, chemical peels, lasers for pigmentation, skin resurfacing and hair removal, non surgical skin tightening treatments and non invasive body contouring treatment. Click here to read more about her.
FILL UP THE ENQUIRY FORM BELOW AND WE WILL GET BACK TO YOU WITHIN 24 HOURS.